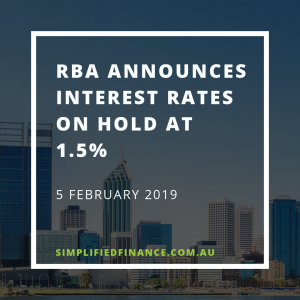 The Reserve Bank of Australia (RBA) has met for the first time this year and decided to keep the official cash rate on hold. Flat economic data for the last quarter of 2018 will most likely motivate the RBA to leave them unchanged for some time.
Meanwhile, several banks have announced out-of-cycle rate changes – some larger lenders raised their variable rates, while a few smaller lenders lowered them to grab market share. If you've had your home loan for a while, it could be a good time to ask us for an interest rate health check, or refinance option.
Call us today on 0437 498 800 to find out more.