Finally a mortgage broker who simplifies the process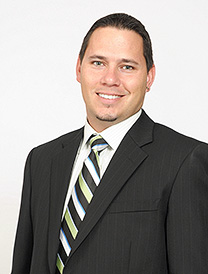 My name is Dallas Shores. At Simplified Finance Broking, I personally make sure that you are provided with the information and service you need to complete your transaction.
Whether you are purchasing your first home or your fifth, want to buy a car or equipment, or are seeking business and commercial loans, I can help you meet all of your finance requirements.
In the long term, this means you only have one person to call for all of your finance needs. And, as your lender changes I change with you, saving you the hassle of building a new relationship with the bank manager.
Helpful advice that doesn't cost you a cent
By always having the intention of building on-going relationships with my clients, I'm always available and only too happy to help you. To top it all off, you get access to over 30 lenders, my convenient, flexible service and you don't pay me a cent.
If you think it sounds too simple and too good
With my business it's all about you!
By working closely with many affiliated industries I can put you in contact with like-minded people (ranging from accountants to settlement agents, builders and real estate agents) who can assist you in many ways.
When going for finance do you feel like you lose control?
At Simplified Finance Broking, I always keep my clients up to date with the status of their application at all major milestones. I do everything I can to meet all deadlines to complete the transaction, whether they are your deadlines or contractual. See what my previous clients have said about my service.
Sick of getting misinformation about how much you can borrow?
I don't believe in using online calculators to see how much you can borrow as they don't cover all the questions that need to be asked. This can lead to you believing that you can borrow more, only to find that's not the case. This is why you won't find these calculators here.
By simply completing my contact form or giving me a call, I can consider your situation in more detail over the phone or in person and by using my innovative software, compare your borrowing capacity across all of my lenders.
When was the last time you had your home loan reviewed?
My clients receive constant updates and annual reviews to ensure that your loan and product is still offering you competitive features and interest rates.
This is one of the most concerning oversights I come across, especially with the banks constantly changing their products to gain market share. However, they don't always advise their existing clients, which could see you paying a higher rate unnecessarily.
If you haven't had a loan review recently I would be more than happy to review your current facilities and advise you of potential savings.